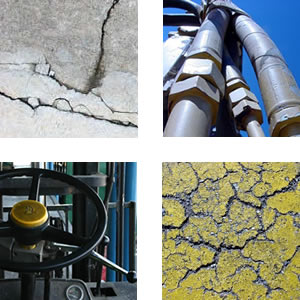 About R. C. Davis Co. Inc.
R. C. Davis Company opened its doors in 1973 after recognizing a void in the marketplace for high quality compounds to repair aging and decaying concrete and other similar surfaces. Through relentless dedication to quality and longevity, the True-Bond™ formulated epoxy was perfected and enhanced to cover an ever growing range of hard surface repair and maintenance needs. Over the years our company has remained steadfast in our commitment to providing a cost-effective long-term solution to the inalienable fact that if you have a concrete floor, sooner or later it will need some repair work. Whether it's chipping around expansion joints causing potholes and other serious joint related issues, or spalling due to chemical erosion or other causes, the answer is True-Bond™. From cracking due to freezing temperatures, to slip-proof coatings to protect workers from slip and fall accidents, R. C. Davis has your flooring maintenance needs covered.
Our experienced staff of Hard Surface Repair Specialists are well trained, most of whom have years of experience with our company, helping our customers handle every kind of repair you can imagine. From Costco to Harrah's Hotels, from Tyson Chicken plants to Georgia Pacific, True-Bond™ is there. In warehouses and factories across America , True-Bond™ is there year after year, decade after decade.
We enjoy providing our customers with the best in epoxy repair and coating materials. We look forward to helping you with all of your hard surface repair needs.